For Julie Mathers, sustainability is a non-negotiable in business. As the founder of eco marketplace and BCorp Flora & Fauna, and eco brand Green + Kind, Julie's been in the business of sustainable eCommerce since 2014. This year she bought Snuggle Hunny Kids, and is now building sustainability into an existing brand. 
We caught up with Julie to find out how she's built brands with sustainability at their core, and her tips for other businesses looking to do the same. 
A need for green 
When Julie founded Flora & Fauna with her husband Tom in 2014, the sustainability retail movement was in its infancy. But Julie's lifelong belief in sustainability and making a positive impact, paired with her years of experience working in-house at major corporate retailers, meant she saw an opportunity to build a one-stop shop for eco-conscious consumers like herself. 
"Initially I started Flora & Fauna as there was a lack of transparency in mainstream retailers around their products. I wanted to be able to shop with confidence knowing the beauty products I chose weren't tested on animals. It grew from there to being Australia's largest eco store. I was driven to keep improving, to do things better, to keep striving for better products, better packaging, better processes," says Julie. 
"Central to this growth was always the idea of if we can do something better, then why wouldn't we?"
This motivation of looking for better ways of doing things is what drove Julie and her team to go down the path of gaining BCorp status for Flora & Fauna. 
"I'd spent years in corporate roles, restricted by rules. So running my own business it was a revelation to realise we could make our own rules and there really were no boundaries. We could also be completely solution focused, and really listen to what our customers wanted, while building a business that was intrinsically linked to our values."
Testing the market 
As Flora & Fauna grew, Julie says the key to improving sustainability practices was to trial better solutions, and test the response from customers. 
One example of this was around plastic packaging.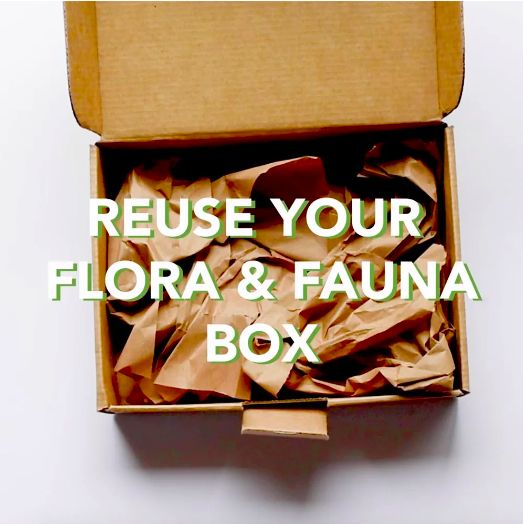 "Earlier in the business we were still using plastic post satchels to post out our parcels. Then in Plastic-Free July we decided to trial sending out parcels without plastic. We had zero complaints, and only positive feedback. It became the default, and made absolute sense for our business.
"Similarly with our parcels, we were sending them out with free samples, tissue paper and presentation packaging, but when we gave customers the option of opting out, 38% immediately ticked the box to receive their products without this additional packaging. So it became the standard for us, as something our customers actively wanted."
Ongoing market feedback meant customers could be part of the business evolution, and as consumers became more sophisticated in their understanding of sustainability, Flora & Flora adapted and rose to the challenge.  
The right people
Values-based recruitment was essential for Julie in building her Flora & Fauna team - by choosing people on business-aligned values first, skills second, she could keep the business on track without compromising on its eco mission. 
"We learned the hard way early on that people without the right values wouldn't understand our decision-making process or our key motivations. By hiring people who shared our vision, we could grow the business without compromising on our sustainability," says Julie. 
"Empowering people was also really powerful for us as a business. We encouraged people to share their ideas around how we could innovate and improve our processes, or suggest new products that would be a great fit for our customers. They were given opportunities to contribute to the shape of the business, and they loved seeing their own ideas come to life." 
Asking people for their feedback and suggestions was critical in Flora & Fauna, and has also been part of the process for Julie in taking ownership of children's clothing brand Snuggle Hunny. 
"The first thing we did when we bought the business was to survey our customers, but also to survey the existing team. We knew that those team members were going to be essential in helping us understand the inner workings of this established business, while also being a goldmine of ideas for how we could tweak and improve on an already strong foundation."
Better, not best 
Julie is quick to point out that building an eco business from scratch or retrofitting sustainability into an existing business are both about striving for better, not best: 
"We're always looking for ways to improve and be better, but if we were trying to be 'best' or striving for perfection, we'd be frozen with overwhelm. Let's face it, if we were all going to be 'best' we'd be living in mud huts and living off the grid. It's just not feasible. But it is possible for us to all look at ways to be better. With our products, with our waste, with our internal systems. Small changes add up to big impacts over time."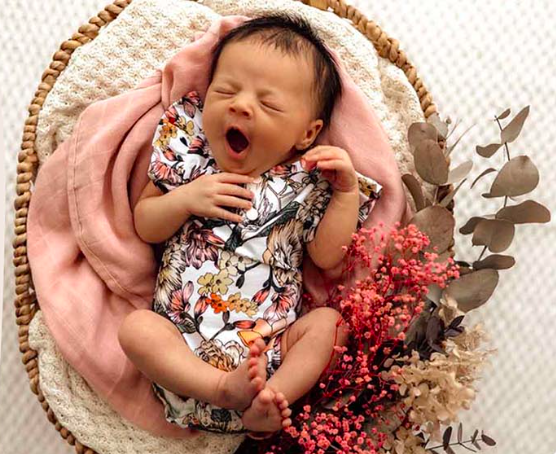 Embedding sustainability into Snuggle Hunny since purchasing the business in February 2022 has been a slowly, slowly approach for Julie and her team. While recognising consumers are becoming more eco-conscious, Julie was also aware that the existing customer base weren't choosing Snuggle Hunny because of its sustainability credentials, but for the products themselves.
"Rather than making a dramatic shift, we're slowly changing things for the better, and we're taking customers with us on the journey. For example, we're made the shift to certified organic cotton across our product range, and we've removed our plastic packaging. 
"These are just some of the changes we're making and we have many more we're working on. We're showing you can embed sustainability into any business and you can be a better business. It's also key to show purpose and profit can go hand in hand," says Julie. 
Julie Mathers' top 3 tips for embedding sustainability in your brand: 
1. Listen: Ask your customers and your team for their feedback and input. Surveying customers might bring to light the expectations they have around how you can improve your offer - and making those positive changes now can address customer pain points, while also building customer loyalty. Also listen to your own people, ask them for ideas and feedback. They need to buy-in to the sustainability transformation, and be excited about making changes for the better. 
2. Start small: It can be tempting to have a grand plan, to look at the UN ESG goals, and then to feel completely overwhelmed. Instead, start small. It could be that your initial plan is just for a six-month period, and focuses on your internal processes rather than customer-facing changes. For example, removing plastic cups from your staff kitchen, bringing in a recycling program, or looking at waste reduction in the warehouse. Once these small changes are in place, they'll often snowball into inspiring bigger changes or ideas. Just take one step at a time. 
3. Complete an assessment: A good place to start is to understand the gap - from where you are now, and from where you could be in terms of best practice. A great way to do this is via this free assessment tool. It's the BCorp assessment tool, and even if you aren't on the path to BCorp status yet, it's still a really useful exercise in helping you understand the different factors at play, and to inspire you about what to consider in terms of your own 'better'.