If your business is targeting millennials and Gen Z, online is where you'll find them. The retailers that can meet them there, and capture their attention, can win their business too.
While e-commerce has been on the rise for years, it's now almost inseparable from social media.
In a 2023 trends report by The New Consumer, 50% of surveyed Gen Z consumers and 51% of millennials said they 'live online'.
It's hardly surprising they're making spending decisions online too.
TikTok users spend an average of 100 minutes on the platform daily. And while they mostly use the app for 'mindless entertainment' and 'comic relief', 23% said they use TikTok for 'discovering new products to purchase' and 20% use it for 'keeping up with brands'.
More than a quarter of TikTok users said they have purchased a new product after watching a TikTok video.
Here are a few Aussie brands making the most of this opportunity; successfully connecting with customers online, and turning those connections into commerce.
Nala
Nala is a brand new Aussie underwear label that's all about body positivity and inclusivity, celebrating chests of every ilk with sustainable, ethical and comfy undies.
Its revolutionary online fit guide showcases top halves of all shapes and sizes, allowing customers to see products on a body that may actually resemble their own.
The brand's socials double down on its values, highlighting all the wonderful bums, breasts and even (especially) nipples that haven't always been the norm in underwear marketing.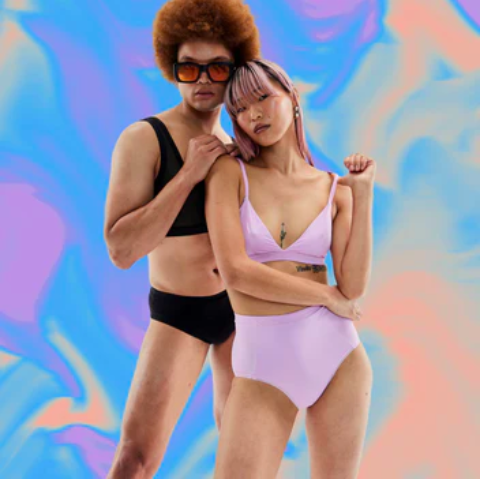 Nala shares positive body messaging without preaching or taking itself too seriously. It also highlights the environmental impact of fast fashion, shirking Black Friday sales.
All of this taps into a cultural moment wherein millennials and Gen Z consumers are rejecting body toxicity and spending more mindfully.
Campaigns unapologetically break 'the rules' and they're fun to watch for all the right reasons, meaning Nala is bringing a crowd of like-minded followers on its journey with it.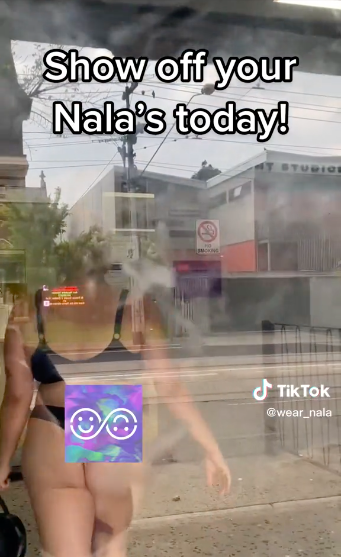 Ultra Violette
Melbourne-based Ultra Violette literally invented a whole new word for its trademark 'skinscreen' products (where skincare meets sunscreen, obvs). But it's also reframing skincare as self-care, and making SPF sexy.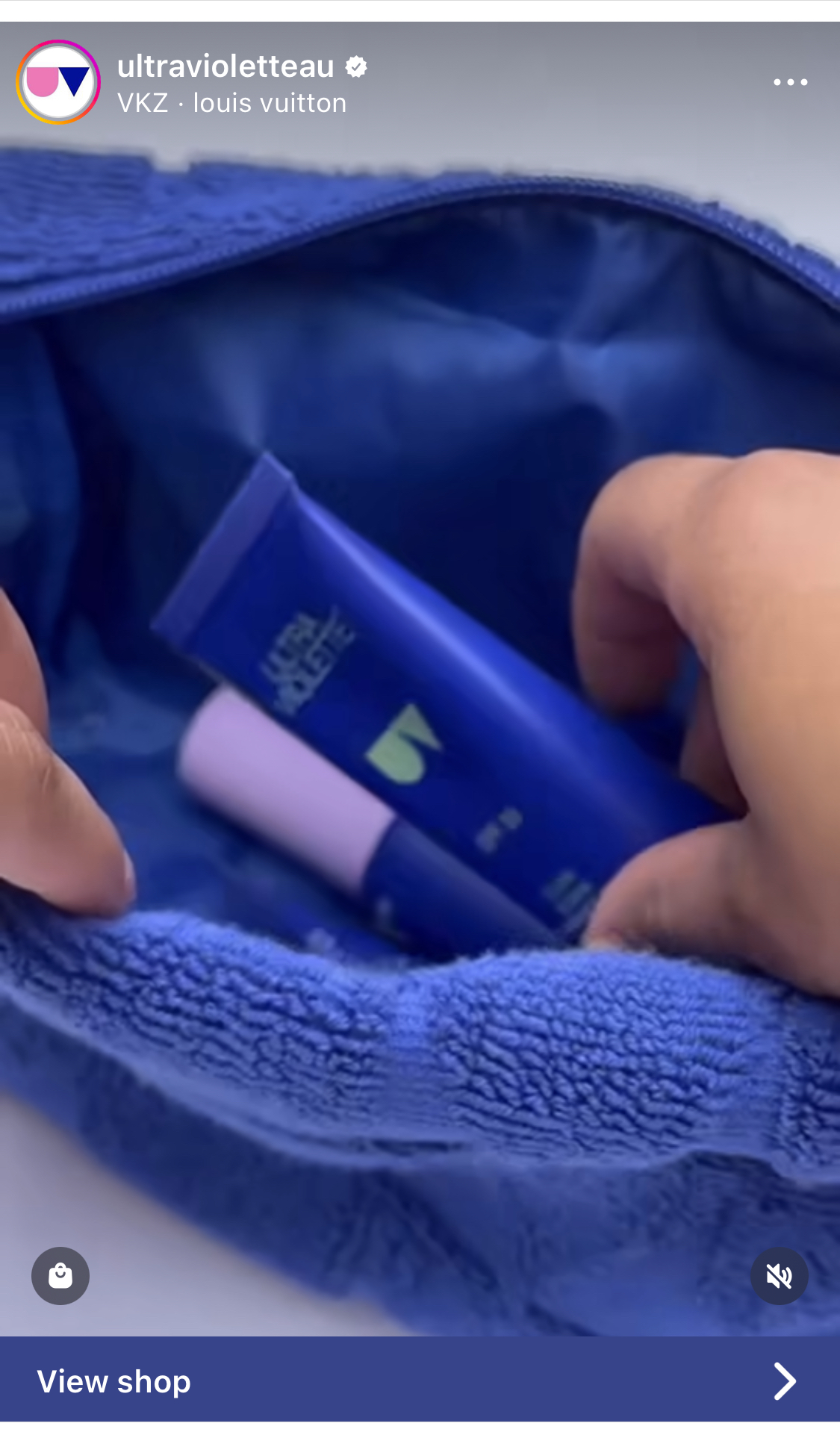 Ultra Violette's socials are light-hearted and kind on the eyes, with all the aesthetic of a trendy beauty brand. But they carry a serious message of skin health and sun safety too, plus a few memes to keep things fresh.
Amid a mish-mash of influencer content, product demos and curated funnies, the account's sun-safe messaging somehow blends in seamlessly.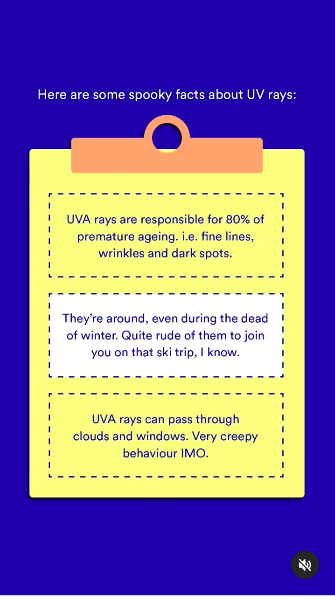 Ultra Violette combines humour, beauty, health and wellness in a way that gets considerate consumers feeling good about their purchases – or thinking seriously about making one.
Sticky
In 2020, as the COVID-19 pandemic brought Sydney to a standstill, 20-year-old lolly store Sticky posted its first TikTok video.
The store quickly gained a following for its mesmerising molten sugar bubbles, stretched and swirling candy slime, and live-action chopping of rock into individual lollies.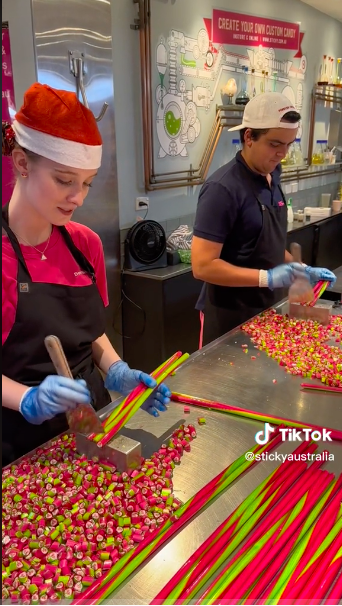 When the newscycle was bleak and everyone was stuck inside, viewers truly embraced this kind of content. 
Today Sticky has 6.8 million followers on TikTok, with videos regularly racking up millions of views. Post-lockdowns, its online popularity has also led to crowds gathering at the Sydney store to watch the team working IRL.
They're self-confessed accidental content creators, but Sticky's team tapped into something people wanted, exactly when they wanted it. The viral content saw this little lolly store reach a whole new audience, which led to sales all over Australia, and the world.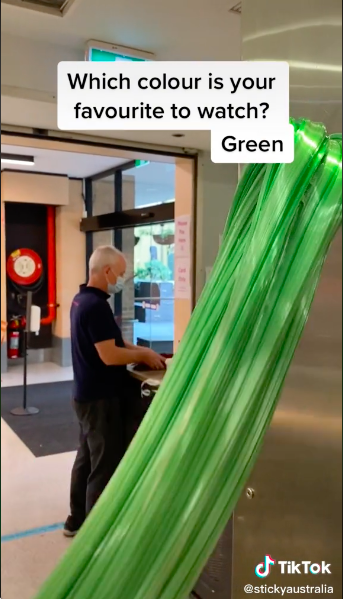 The lessons:
Socials like Instagram and TikTok create an opportunity to connect to your audience on an intimate level, which can lead to familiarity, trust, and ultimately sales. So what are these three brands doing right?
Get the basics down
Each of these businesses commits to a colour scheme, a style or a tone of voice for their brand – something unique and recognisable – then they keep posting posting posting.
Consistency will help get the ball rolling, eventually getting your products into the feeds of your customers.
Don't become an online showroom
Of course you want your socials to showcase your products, but these brands all have an online presence that's about more than sales.
Whether it's through humour, escapism or shared values, socials can help create positive brand associations and build on those all-important connections.
Be clear in your values
Know what your values are, stay true to them, and talk about them.
If you know your audience and the cultural moment they're living in, then if you care about something, chances are they will too.
Be real
Authenticity is key. Giving potential customers a peek behind the curtain – warts and all – can help build that sense of trust.
That includes sharing the personalities behind the business, so don't be afraid to be yourself and be silly. After all, if users come to TikTok for mindless entertainment and comic relief, it can't hurt to give them some.